Luxe
Expertise
Luxe Property delivers clients with an uncompromised professional service through its highly motivated and experienced team of professionals.
Our Property Management Team boasts decades of experience managing an extensive portfolio of properties across Melbourne and are looking forward to achieving results beyond your expectations.
Our focus is clear - we are dedicated purely to looking after you and your property.

THE LUXE CHOICE
Our success has been built on our client relationships. We take pride in exceeding your expectations with consistent, clear lines of communication and absolute attention to detail. If this is the change in property management you have been looking for, please contact our office to find out more.
Our foundations are based on integrity and professionalism through our practice of efficient systems, customer service and attention to detail that is so often lacking in the industry.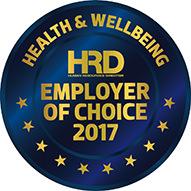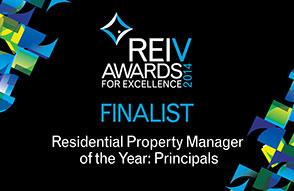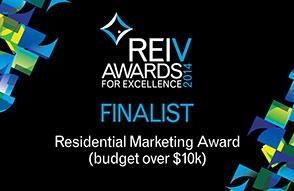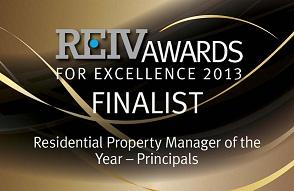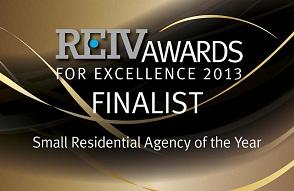 Property
Management
Information for Landlords
At Luxe Property we believe it is important to develop a trustworthy and honest relationship with our clients and to keep you up to date with how your property is being managed.
We will protect your asset as though it's our own. We won't just hand out keys to your property - we take every prospective tenant through personally so that we can present each property's features and benefits.
We know how to attract – and keep – the right tenants for your property. We maintain a careful tenant selection process and discuss every tenancy application with you following stringent reference checks and a National Tenancy Database search.
From the moment your tenant's application is approved right up until they move out, our number one priority is looking after your property.
Landlord Instruction Form
Luxe Property offers a comprehensive Property Management service and can handle many aspects of your investment property on your behalf, including repairs and maintenance, payment of rates and utilities, insurance claims and much more. By completing and returning the Landlord Instruction Form, we can ensure your property is managed in accordance with your individual requirements.
Click here to download PDF
Terri Scheer Landlord Insurance Application
Terri Scheer insurance offers protection and peace of mind for owners of professionally managed investment properties. The insurance policy has been designed to provide cover for Landlords incorporating the unique risks associated with owning a Residential property.
Click here to download PDF
Information for Renters
LUXE LIFE
At Luxe Property, we believe in maintaining honest and ongoing relationships with our renters.
You'll find our lines of communication are always open to you so that any matters, whether large or small, can be resolved quickly and without fuss.
LEAVING A LUXE PROPERTY
Your Rental Agreement states you are required to give at least 28 days notice if you intend to vacate one of our properties and that you must include the final date of your tenancy. Your notice can be emailed, posted (preferably registered post) or delivered by hand to our office. You will find our Final Inspection Cleaning Guide on this page to assist you in preparing for your vacate inspection, which will also ensure prompt lodgement of your bond refund.
LUXE SERVICE
At Luxe Property we value our Renter relationships so if you have any questions about your Luxe property or if we can help in any way, please don't hesitate to contact us. We're here to help.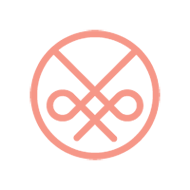 Luxe
Repairs

It is important that you report any items requiring repair or maintenance to your property manager as soon as you become aware of them.
Urgent repairs should be reported immediately to your property manager either by telephone or email.
Examples of urgent repairs include:


Anything on this list is legally defined as an urgent repair:
Burst water service
Blocked or broken toilet system
Serious roof leak
Gas leak
Dangerous electrical fault
Flooding or serious flood damage
Serious storm or fire damage
An essential service or appliance for hot water, water, cooking, heating, or laundering is not working
The gas, electricity or water supply is not working
A cooling appliance or service provided by the rental provider is not working
The property does not meet minimum standards
A safety-related device, such as a smoke alarm or pool fence, is not working
An appliance, fitting or fixture that is not working and causes a lot of water to be wasted
Any fault or damage in the property that makes it unsafe or insecure, including pests, mould or damp caused by or related to the building structure
A serious problem with a lift or staircase


If you require urgent assistance, please contact our preferred tradespeople listed below and inform your property manager in writing as soon as possible.
Emergency Trades Contacts

Plumber

Plumbtrue

0418 220 223


Electrician

Electricians by the Bay

0413 388 315

Fisher Brothers Electrical

0449 070 491

Locksmith

Wynns Locksmith

03 9495 1122

Ace Locksmiths

03 9534 0586

Carpet/flooding

Flood Response Pty Ltd

1300 819 396

0447 109 101

Glass Replacement

SECA Glass

03 9753 3047

Water Faults

South East Water

132 812

City West Water

132 642

Yarra Valley Water

132 762

Faults and Emergencies

SES

132 500

Gas Emergency Services

132 771

Citipower

131 280
**Please ensure you notify your Property Manager as soon as practicable should you engage the services of one of our contractors directly for an emergency.
Contact
Us
LUXE
OFFICE
1348 Malvern Road
Malvern Victoria 3144
tel +61 3 9978 8500
enquiries@luxeproperty.com.au
Office Hours:
Monday - Friday
9am - 5:30pm
Follow us on: